Version 4.7.4 of Coupon Affiliates for WooCommerce is now available.
This update includes a brand new "custom tabs" feature for PRO, along with a few other small updates and tweaks.
---
Custom Tabs
A new feature is available to add your own custom tabs to the affiliate dashboard. You can create as many custom tabs as you'd like. Simply select the tab name, then enter the tab content with the visual text editor. This also supports shortcode usage.
To setup custom tabs, go to the new "tabs" section in the plugin settings.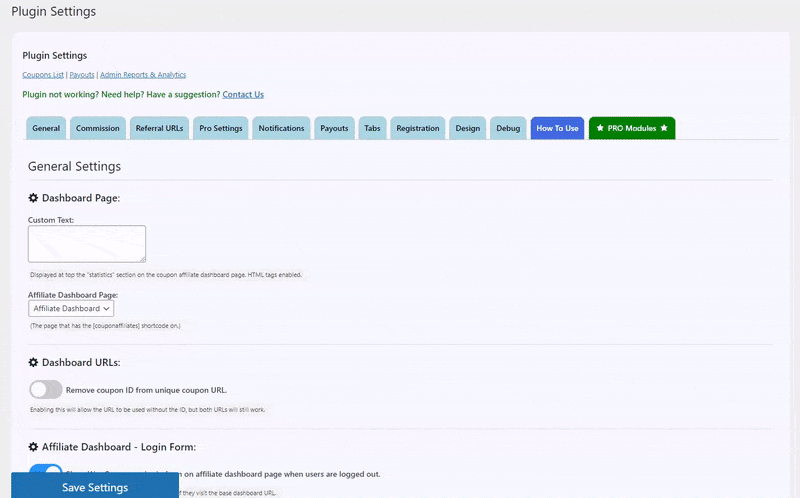 Once your custom tab has been created, it will be available on the affiliate dashboard for your users.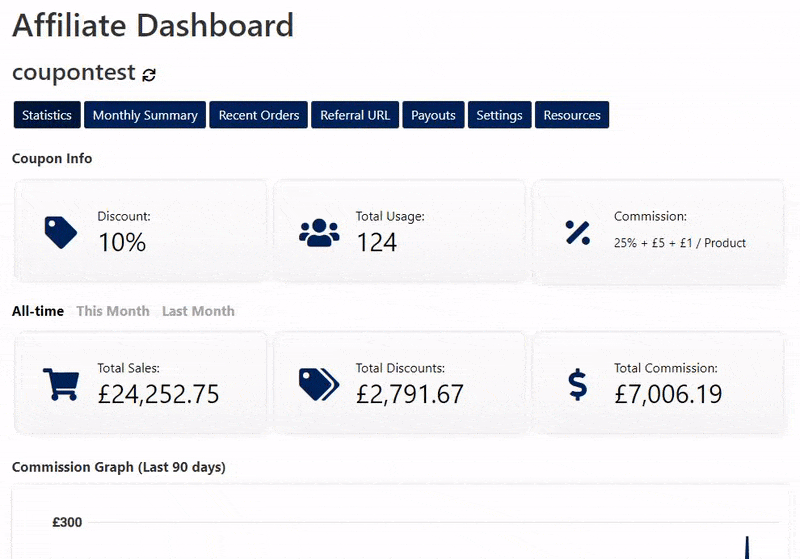 This feature offers you a lot more flexibility to build out and customise your affiliate dashboard with your own custom sections. You can even embed shortcodes from other plugins too.
---
Custom Notifications Name & Email Address
Options have been added under "Notifications" settings, to set a custom "from" email address and name, for the email notifications.
---
Custom Registration Form Redirect
Added option under "registration" settings to redirect to a page after submitting affiliate registration form, instead of showing a message.
---
Other Small Tweaks & Fixes
Tweak: A few small style changes/improvements on "pro modules" section of plugin settings.
Tweak: A few small style tweaks to affiliate dashboard statistics to be more consistent and aligned on different themes.
Fix: On recent orders table, extended table footer to always be full width. (In some cases, when the products list was disabled and certain other columns were enabled, it wouldn't be full width.)
Share this post: