Affiliate marketing has been around since the early years of the internet. However, it is only recently that the sector has seen a sudden spike in interest.
Trends and statistics in the affiliate marketing industry indicate that the advertising model is not going away anytime soon.
For those that are tired of a 9-5 job and are aspiring to start their journey as an entrepreneur, becoming an affiliate marketer offers plenty of growth opportunities.
Still, it is critical to keep tabs on the market's statistical data to make informed decisions in your attempt to come up with a winning marketing strategy.
What is Affiliate Marketing?
Affiliate marketing is a promotion model where an individual, company, or agency earns a commission for marketing another company's products and services. The affiliate partners with a company that sells a product they love, promote it and earns a portion of the profit from every sale they make.
An upside to affiliate marketing is that it takes little or no startup investment, whilst having the potential to give you a huge boost in sales and revenue.
However, you may be wondering how popular affiliate marketing really in eCommerce, and is it worth starting your own affiliate program? In this article, we are going to show you 14 of the most interesting affiliate marketing statistics in 2022!
1. Affiliate marketing generates 16% of all online orders
According to the United Nations Conference on Trade and Development (UNCTAD), the global ecommerce experience increased sales worth $26.7 trillion in 2019 due to the pandemic.
In this post COVID-19 era, affiliate marketing accounts for around 16% of all online orders received by ecommerce players. Although the number may fall short of the 20% generated from paid searches, it almost equals sales driven by other marketing channels, such as email marketing.
Source: Uniqodo
2. Over 80% of advertisers and 84% of publishers run an affiliate program
A 2016 surveillance report by Rakuten Affiliate Network sought to determine the effectiveness and perception of affiliate marketing. The study found that over 80% of advertisers confirmed that affiliate marketing programs were critical to their overall marketing strategy. 84% percent of publishers said that affiliate networks pushed their annual revenue 20% higher.
According to the survey, the affiliate marketing sector has grown into a reliable means for boosting sales for advertising agencies of all sizes. The 2016 study projected that affiliate marketing spend would spike by a compound annual growth rate of 10.1% in 2015 – 2020, bringing the total to $6.8 billion. In 2019 alone, the spending reached $6.4 billion, indicating that affiliate marketing spending increases year in year out.
Source: Rakuten Advertising
3. Affiliate marketing is the #2 marketing strategy that publishers use
Affiliate marketing only comes second to Google AdSense when it comes to the marketing strategies that generate the most revenue for publishers. Third on the list is display advertising, followed by brand partnership/sponsorship, then paid product reviews, and lastly, other native advertising.
Source: Sovrn
4. Affiliate marketing spend in the US is projected to hit $8.2 billion in 2022
Statista established that in the United States the total spending by customers that were referred by an affiliate is expected to reach $8.2 billion in 2022! That represented a 51.8% increase from 2017 spending, which was $5.4 billion.
According to ResearchGate, some factors influencing the increasing spending on outsourced marketing services include increased intention to use affiliate marketing, compatibility, relative advantage, and observability.
Source: Statista
5. 76% of publishers say affiliate marketing makes monetizing their websites hassle-free
As highlighted on Zdnet, 76% of publishers confirmed that the huge advantage of affiliate marketing is that it eases their efforts of monetizing their sites and digital content. Additionally, 65% said a top benefit is that it drives additional revenue. While big publishers with more than 100,000 unique monthly views (UMV) generate revenue through display ads, 50% of publishers with less than 5,000 UMVs say that affiliate marketing is their No. 1 revenue driver. Among them, 9% generated over $50,000 in 2016. 
Source: ZDNet
6. 40% of US merchants say affiliate programs are their best client acquisition channel
Affiliate marketing statistics from Backlinko show that 40% of US merchants consider affiliate programs to be their best client acquisition channel. Additionally, the US accounts for over two-thirds of marketers globally.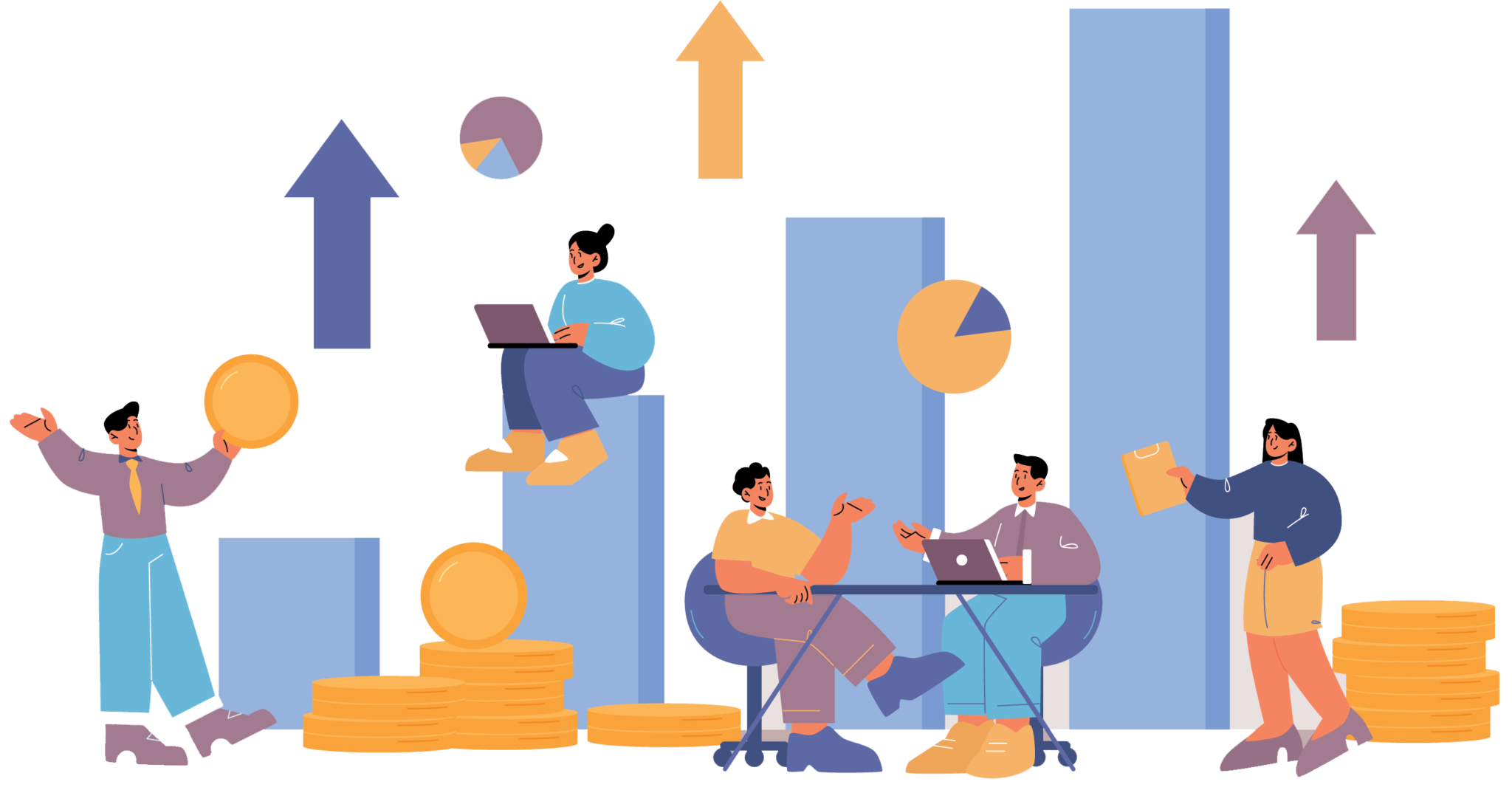 7. Some marketing affiliate networks have more than 100,000 affiliates
E-commerce startups and SMBs can leverage affiliate marketing to drive sales ad revenue while keeping their marketing expenditure low.
Some affiliate networks have over 100,000 brand affiliates catering to a specific audience. For bloggers or influencers, joining an affiliate network is an effective means of monetizing web traffic and maximizing the commissions earned from advertising a partner merchant's product and services.
The following are the largest affiliate networks:
AWIN boasts 15,000+ advertisers and 100,000+ publishers
ShareASale has more than 4,000 merchants, including 1,000 exclusive brands
CJ Affiliate vaunts over 4,000 merchants and 70,000 publishers
Amazon Associates has 900,000+ merchants worldwide
Source: Influencer Marketing Hub
8. 94% of publishers use multiple affiliate networks
When getting started, publishers usually subscribe to a single affiliate marketing network. However, the latest trends indicate that they ought to join as many networks as possible to expand their affiliate partnerships to the maximum. A recent study by Rakuten Marketing indicated that more than 94% of publishers subscribe to two or more affiliate networks.
Source: Affise
9. Among all affiliate marketers, 81% promote B2C products and services
A 2016 benchmark surveillance report by AffStat showed that a staggering majority of affiliate marketers promote B2C products and services. As a matter of fact, 81.4% of them partner with affiliate networks in the B2C space. The remaining 18.6% channel their marketing efforts on the B2B sector, and of course, there are overlaps.
Source: SuperMetrics
10. Over 50% of affiliate-related traffic comes from mobile devices
Mobile devices have transformed the marketing space, and they continue to have a significant impact, especially on affiliate marketing. In fact, over 50% of affiliate-referred traffic is generated through mobile devices. To ensure they keep up with the trend, marketing professionals and ecommerce brands are focusing their attention on mobile-centric affiliate marketing strategies, such as promotions uniquely tailored for mobile users and links to pages with mobile-first designs.
Source: Uniqodo
11. Google searches for "affiliate marketing" increased by over 4x since 2014
According to Google Trends, searches for the term "affiliate marketing" have continued to increase quite steadily over the past few years.
Search popularity has increased by more than 4x since January 2014, peaking at it an all-time high in June 2021.
The increase in search popularity throughout 2021 was likely partly due to the rapid growth in eCommerce, as more businesses started to grow their online presence due to the recent pandemic.
Source: Google Trends
12. Marketers are expected to lose $1.4 billion to affiliate marketing fraud in 2022
Like other sectors, the rapid growth in the affiliate marketing sector has attracted unprofessional activities from people claiming to be affiliate marketers, whose aim is to swindle hardworking marketing managers. As such, marketers are expected to lose around $1.4 billion to affiliate marketing fraud in 2022, depending on the sector's size and rate of fraudulent activities. The analysis is based on the level of fraud at a conservative rate of 9% within the $15 billion affiliate marketing space. That's something that marketers should consider. Therefore, they must thoroughly review affiliate applications to avoid being victims of fraud.
Source: Cheq
13. Successful publishers make on average around $65,000 annually from affiliate marketing
Payscale estimated that successful affiliate marketers make on average $65,000 annually.
On the higher end, some of the larger advertisers are able to generate as high as $141,000 annually, whilst low-performing publishers earn around $30,000.
Source: Payscale
14. Affiliate marketing is a multi-billion dollar industry
It is estimated that the affiliate marketing industry is worth an estimated $12 billion by the end of 2022. This has increased by over 3x since 2015, proving that the popularity of affiliate marketing is growing every year, coinciding with the recent growth of eCommerce.
Source: Influencer Marketing Hub
Summary
From the statistics discussed above, it's quite evident that the affiliate marketing sector is growing tremendously, which holds promise for the future. Now is the best time to leverage affiliate marketing to increase your sales and revenue. The upside to that is that even SMBs can tap into the revenue-generating power of affiliate networks without needing a significant marketing budget.
Still, it is crucial to be careful about the affiliate application and approval process you choose to avoid losing money to fraudulent affiliate marketers.
---
Are you a merchant on WooCommerce who has already started your journey with affiliate marketing? Coupon Affiliates is an affiliate plugin exclusive to WooCommerce that provides your affiliates with a user-friendly dashboard for their coupons, including many other features to track and improve your affiliate marketing strategies.
Click here to learn more and get started with a free 7-day trial.
Share this post: