Automatically generate a PDF statement for your affiliates payout requests.
Once enabled, a statement will be automatically generated and can be downloaded by the affiliate in the affiliate dashboard "payouts" tab.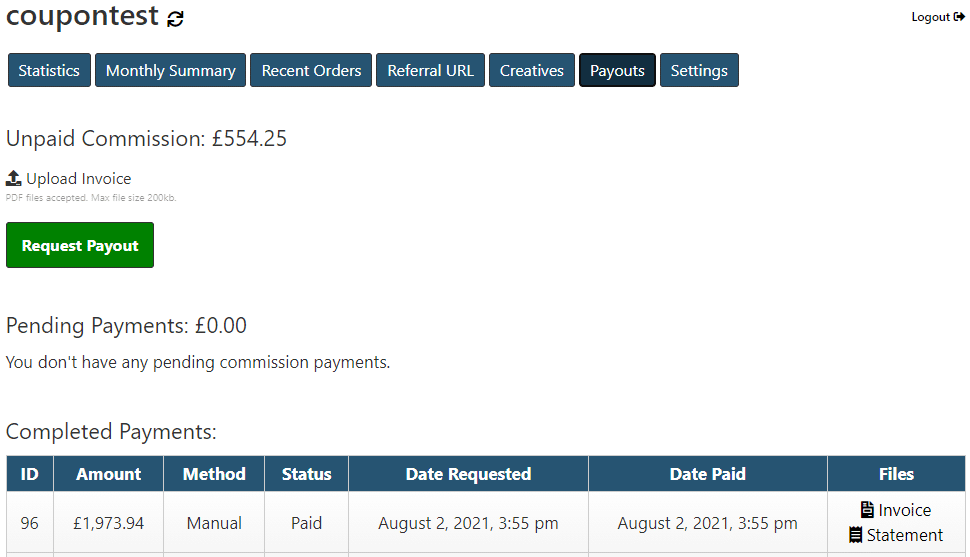 A variety of customisations are available in the plugin settings, to set your address, company name, logo, etc to be displayed on the statement.
Additionally, a new set of fields will be available in the affiliate dashboard "settings" tab, for the affiliate to set their own billing information, to be displayed on the statements under "paid to".
You can also set a tax rate to display on the statements, with either an "inclusive" or "exclusive" tax rate for the commission.
Here's an example of a PDF statement that is generated:
---
To get started, simply enable the "PDF Statements" module on the plugin settings page, and then a new "Invoices" tab will appear to customise the settings further.