To switch your current license over to another website or domain, you will just need to deactivate it from the current website by going to "Account" under "Coupon Affiliates", then click "Deactivate License".
You you should then be able to activate the same license on the new website.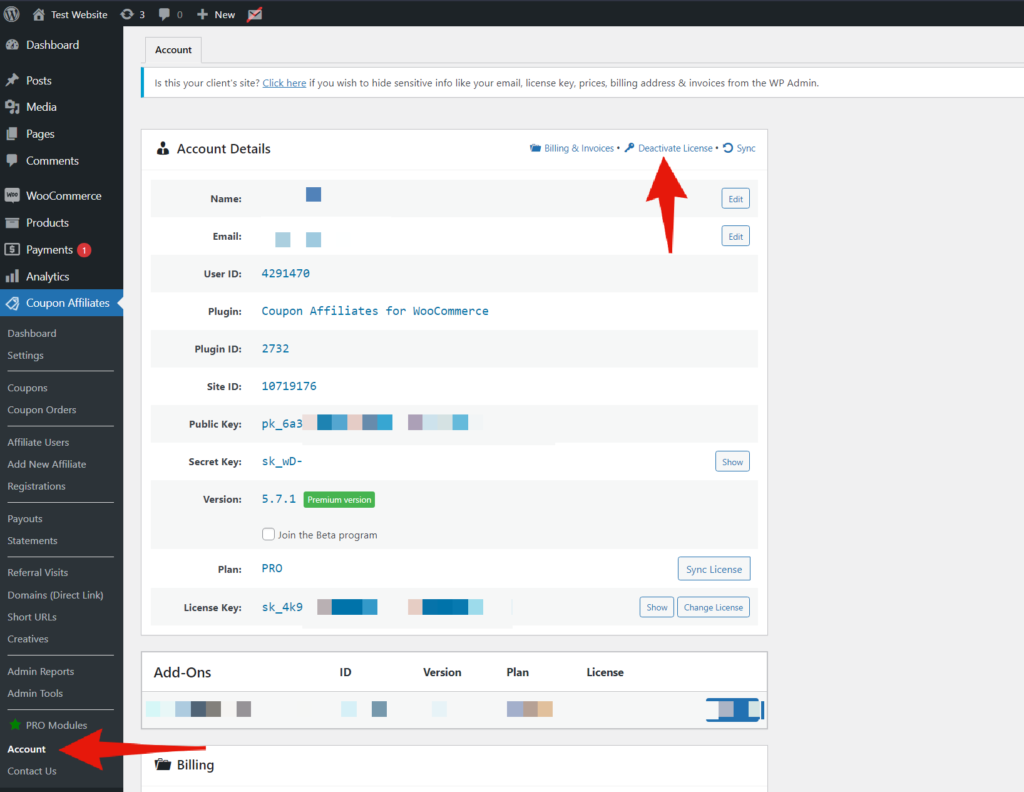 If you are still having issues switching, feel free to contact support and we'll help you out.