Add your own custom tabs to the affiliate dashboard.
You can create as many custom tabs as you'd like. Simply select the tab name, then enter the tab content with the visual text editor. This also supports shortcode usage.
To setup custom tabs, go to the "tabs" section in the plugin settings.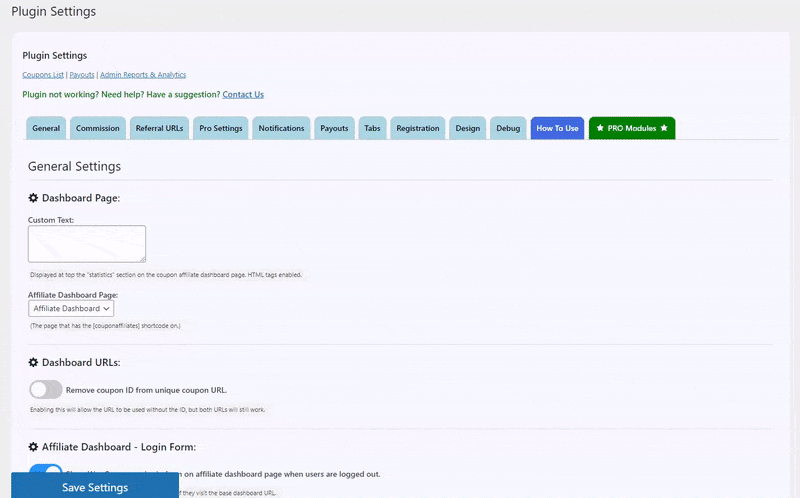 Once your custom tab has been created, it will be available on the affiliate dashboard for your users.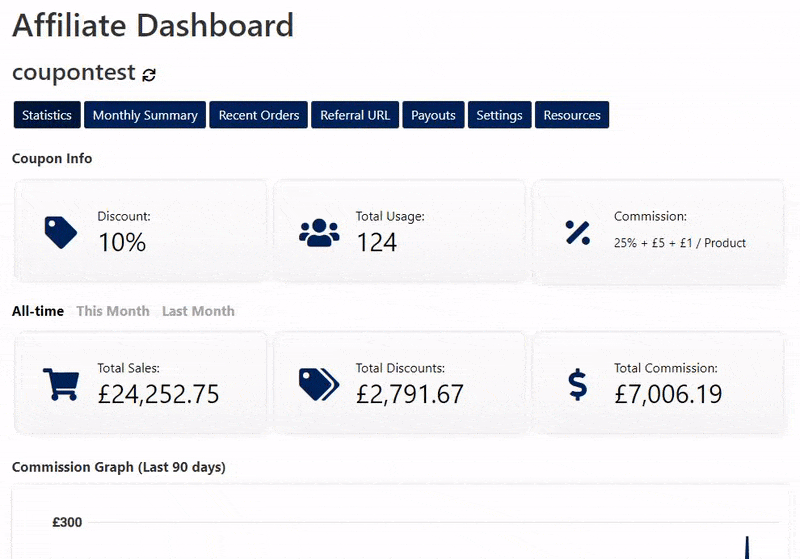 This feature offers you a lot more flexibility to build out and customise your affiliate dashboard with your own custom sections. You can even embed shortcodes from other plugins too.