Frontend: Affiliate
Allow Affiliates to receive a referral URL in their coupon affiliate dashboard, which automatically applies the coupon at checkout.
They can also view total clicks, usage, and conversion rate for their referral URL in the dashboard.
In the PRO version you can give users access to short URLs, campaigns, social sharing, and QR codes.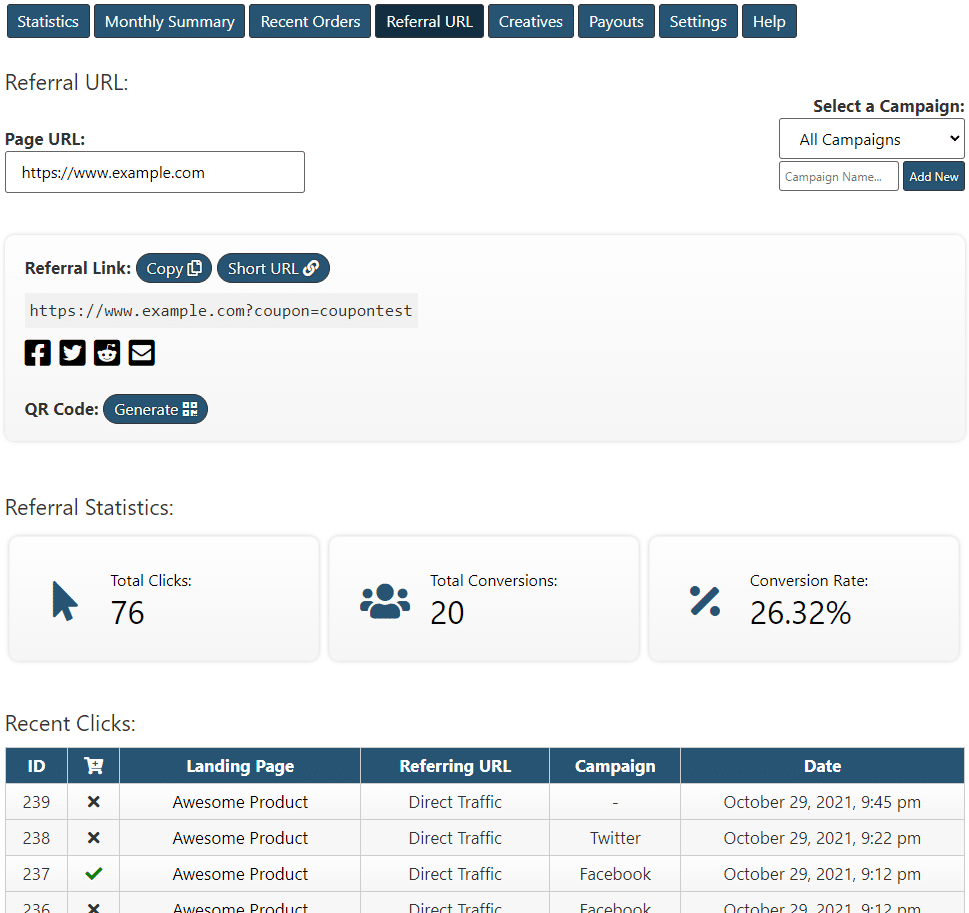 ---
Backend: Admin
You can customise referral URL settings in the admin area, including a feature to automatically apply the coupon code at checkout, change the URL variable, and update the cookie timeout.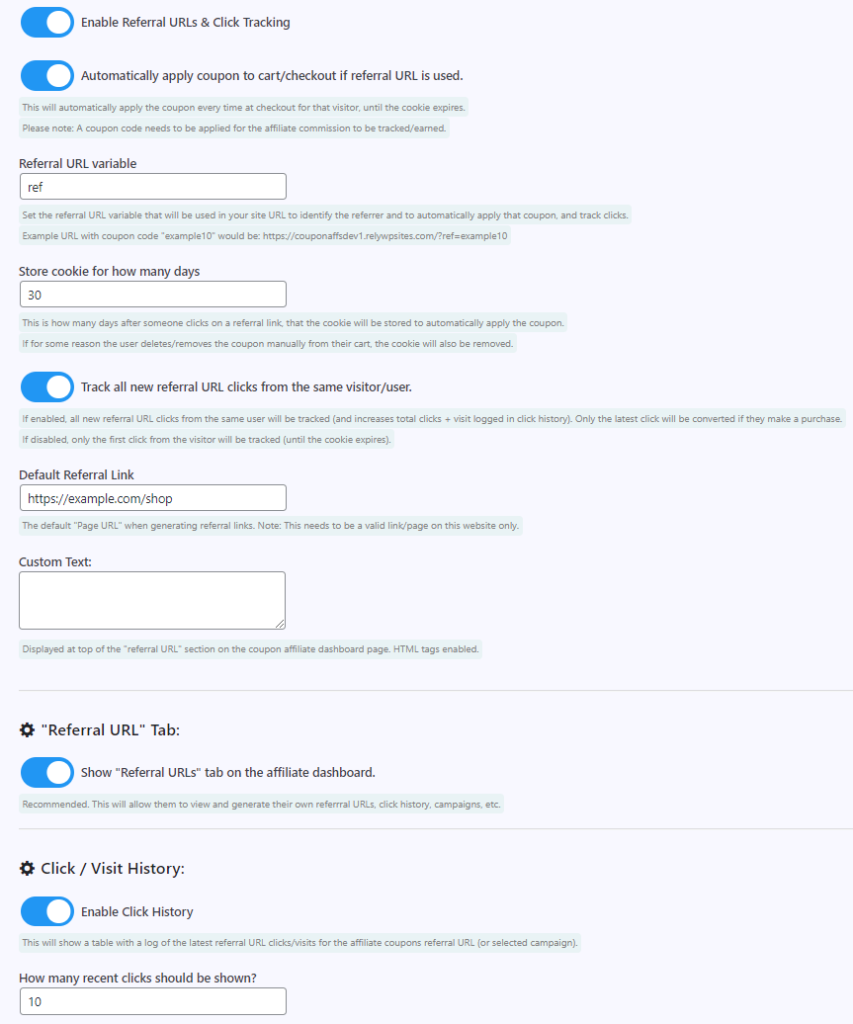 PRO version includes settings to enable short URLs, campaigns, and social sharing buttons: