To pay your affiliates you firstly need to enable and configure your preferred payout methods in the "payouts" section of the plugin settings.
After these are setup, your affiliates can choose between these payment methods in their affiliate dashboard settings tab, and enter their payment details (or connect the payment account).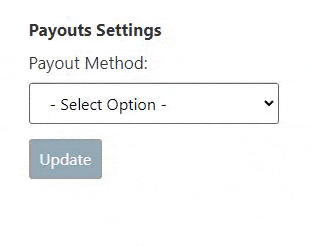 When they request a payout for their commission, you will be notified via email, and can manage the payouts in one-click via the admin dashboard.
The available payout options are:
– 2 x custom "manual" payout methods
– Manual Bank Transfers
If needed, there is an option to set the "default payout method" that is selected for all affiliates automatically.