On the affiliate dashboard, under the "referral URL" tab, a table will be displayed with a list of all the recent clicks/visits from the referral URL.
Information displayed includes click ID, landing page, referring URL, campaign name, date/time, and if the click has "converted" into a sale.
Example: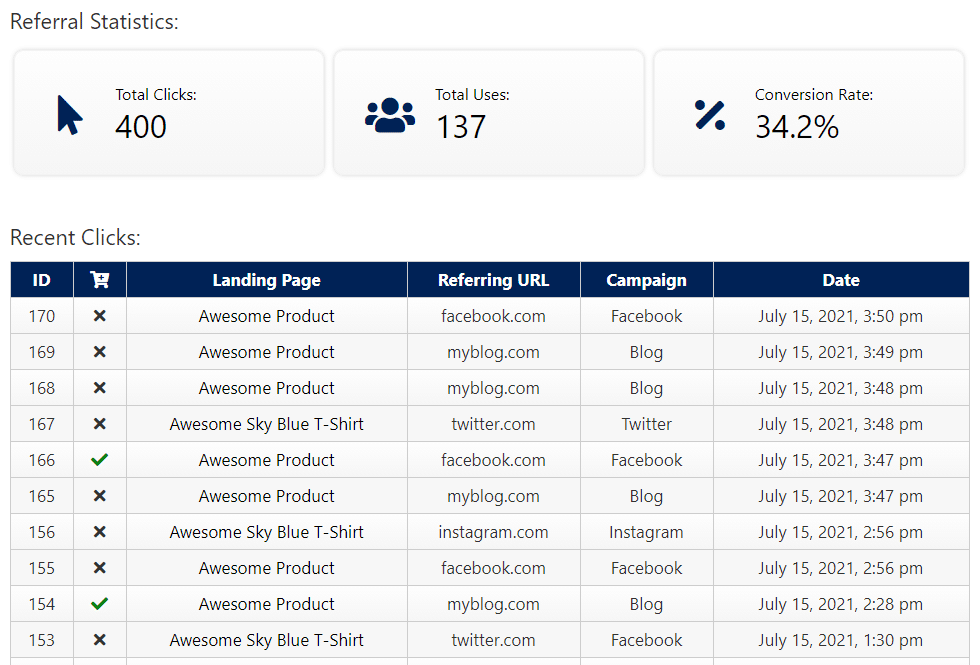 ---
Admin
In the admin area, you can also view all clicks/visits for all affiliate coupons & campaigns on one page. Simply click the "Referral URL Visits" admin menu item under "Coupon Affiliates".
Example: