Explainer video and tutorial:
---
With the plugin, you can display an affiliate registration form on your website, to allow users to submit an application for an affiliate account, and their own coupon.
When an affiliate is accepted, the system will automatically create the coupon, assign them to it, and send them a welcome email with a link to the dashboard.
By default, this form will be visible to both logged out and logged in users on the affiliate dashboard page, but this can be toggled in the settings.
Example Screenshot:
(Affiliate dashboard when logged out.)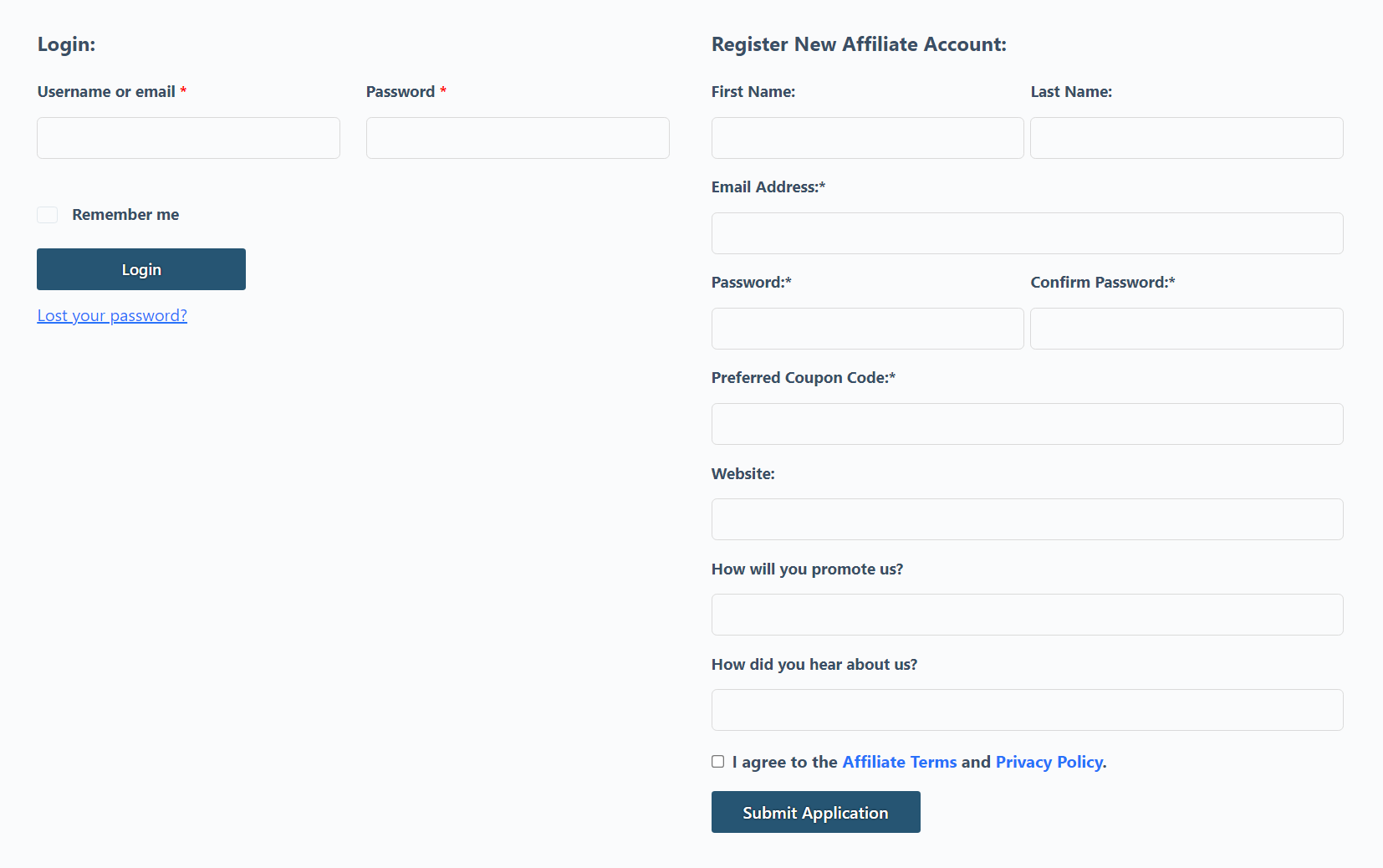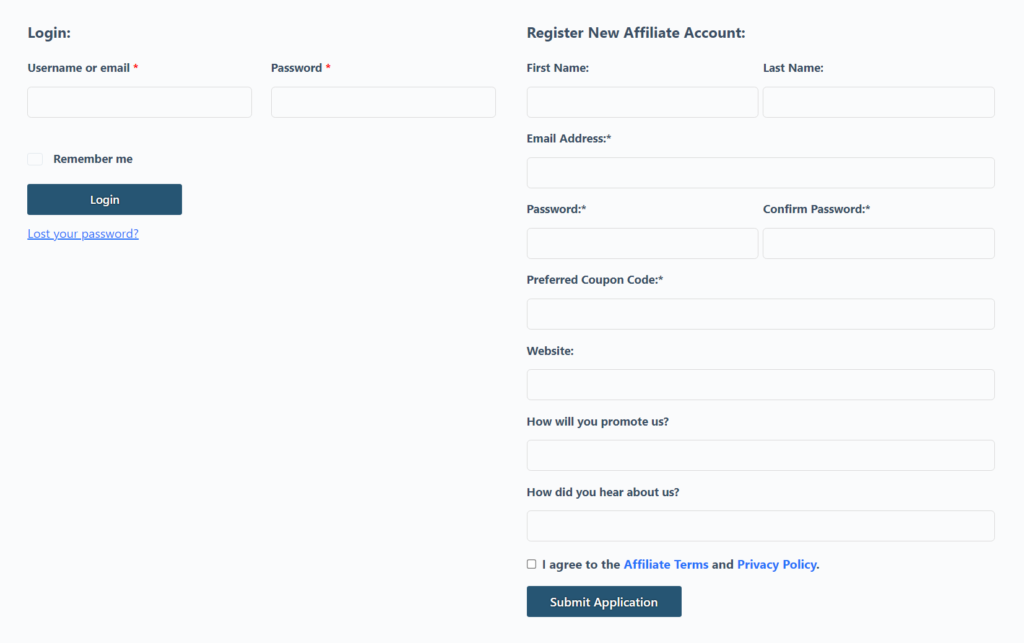 Displaying the affiliate registration form on a custom page:
To display the affiliate application form on a custom page, use the shortcode: [couponaffiliates-register]
Important: For affiliate registration form to work, you need to create and assign the "template coupon" in the plugin settings (see below).
---
Affiliate Application Management
When users submit the affiliate registration form, the selected admin email address will be sent an email notification, to notify you that there has been a new affiliate application.
The application will then be visible in the backend for admins to view all submitted details, and either approve or deny it. You can even include a custom message to display in their accepted/declined email, and change their requested coupon code to something else if needed.
When you click accept, it will automatically create the coupon, assign the user to it, and send them a welcome email with a link to the dashboard.
---
Manually Add New Affiliates
You can also manually add new affiliates yourself by clicking the "Create New Registration" button. Learn more.
---
(Important) Template Coupon
When you accept an affiliate application in the admin area, the coupon code selected will be automatically created, using the template coupon code that you have entered in the settings page (important). Learn more.
The coupon code will also be automatically assigned to the user, and they'll be sent an email to let them know their application has been accepted, and how they can get started.
---
Email Notifications
You can manage and customize all the email notifications sent through the affiliate registration process, in the "Emails" settings tab. The affiliate accepted "welcome" email can be fully customised, and can contain your custom message, details about their affiliate account, and a link directly to the dashboard.