Page Not Found
If your affiliate dashboard page is saying page not found, please ensure you have added the shortcode [couponaffiliates] to a page, then try to load this page instead.
If the page still does not work, try going to permalink settings (/wp-admin/options-permalink.php) and save your permalinks or update them to something else such as "Post name" or "Month and Name" and see if this fixes the issue.
Page Always "Loading…"
If your affiliate page is showing, but it's showing the "loading…" animation constantly then it is either:
Because it is the first time you are loading the dashboard for this coupon. If it is an extremely large coupon with thousands of orders, it may take a little while to calculate the data initially (first load).
This may also be a theme or plugin conflict.
To fix this, please try these solutions:
First, simply try reloading the page – it may be that you cancelled the page loading before it finished.
Clear your website cache and try again.
Check if you have any website "speed" or "optimisation" plugins enabled. If you do, try to find an option enabled to "load JavaScript deferred" (or any that sound similar). If so, turn this off, clear your website cache, and give it another try. Alternatively, if available, you could simply disable the optimisation features on just the "affiliate dashboard" page. (If this fixes it, please contact us and we'll look into implementing a fix to better support your optimisation plugin.)
If the above solutions don't work you can do one of the following:
Go to "Plugin Settings > Debug" then disable the option: Enable "Ajax Loading" on Affiliate Dashboard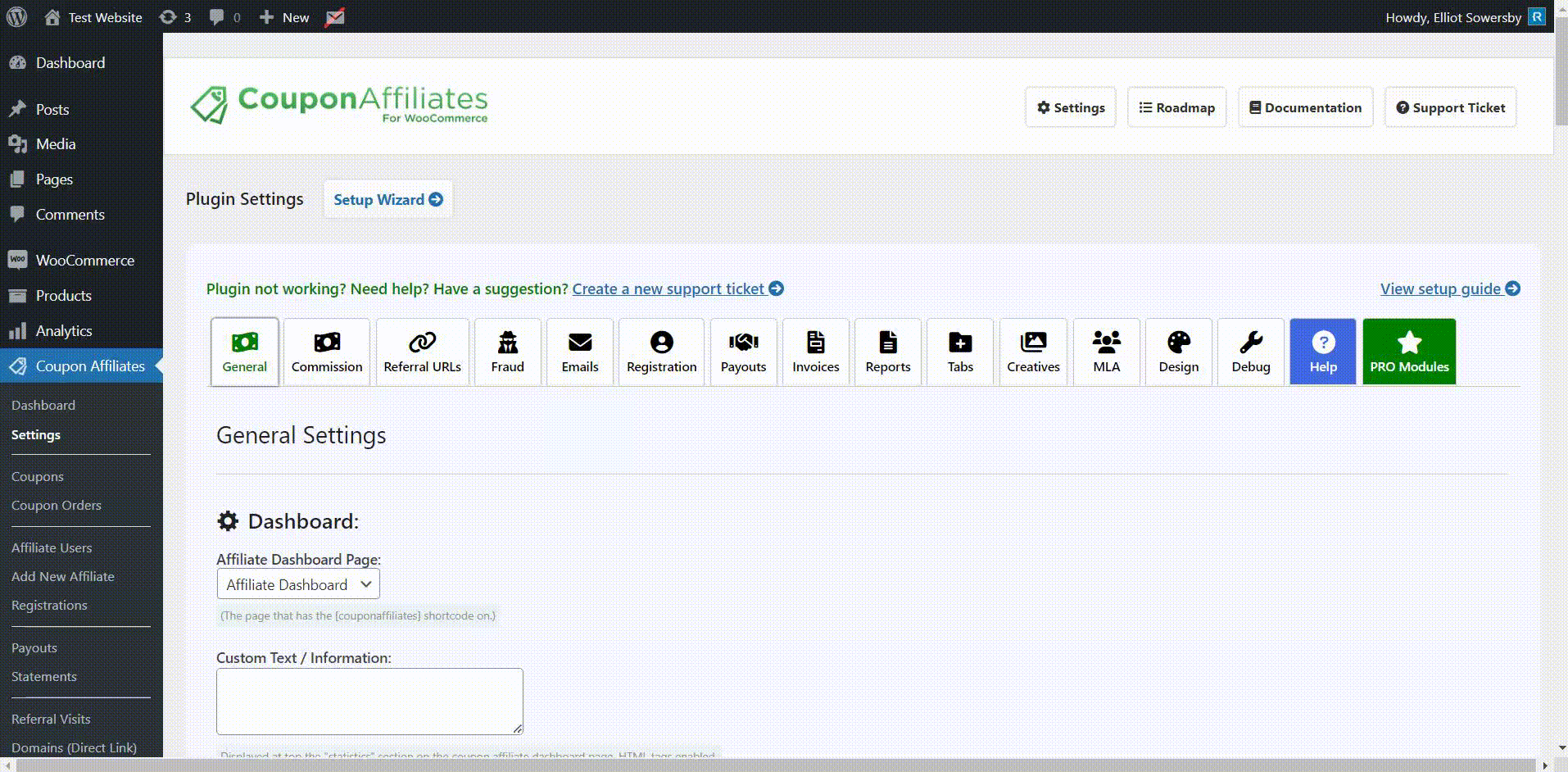 —
If these fixes don't work, please feel free to contact us and we'll look into it for you!